Alberta, Canada
---
The Board of Coaldale Christian School invites applications for Science and Language Arts at the High School Level for the 2019/2020 school year.
Coaldale Christian School offers Kindergarten to Grade 12 education and currently has a student body of approximately 200. We anticipate continued growth over the next several years.
Coaldale Christian School is located in Southern Alberta offering small town living in a vibrant community of believers along with access to city amenities, a top notch university and the Rocky Mountains.
To submit an application or to receive further information about our school or about our area, please contact:
Mr. Erik de Boer Email: etrdeboer@gmail.com
Mr. Joop Harthoorn: Principal Email: joop.harthoorn@coaldalecs.com
Application may be sent to: Coaldale Christian School, 2008 – 8 Street. Coaldale, AB T1M 1L1
British Columbia, Canada
---

The Board of Credo Christian High School
invites applications for:
FULL OR PART-TIME TEACHING POSITIONS
Preference will be given to applicants with qualifications in
Automotive Technology
Mathematics
Religious Studies
Duties to commence in January 2020.
British Columbia affords teaching opportunities to those with Professional Certificates (B.Ed.), Subject Restricted Certificates (undergraduate degrees), and School and Subject Restricted Certificates in the areas of applied skills (Diploma or Red Seal designation).
Credo Christian High School is located in Langley, BC and has an enrolment of about 300 students in grades 8 through 12. It serves the educational needs of families from across the Fraser Valley through a broad range of programs, including music, visual arts, shop, textiles, athletics, and student leadership.
For further details on these positions, please contact
Mr. Kent Dykstra, Principal
k.dykstra@credochs.com
William of Orange Christian School
Surrey, British Columbia
The Board invites applications for the following part-time teaching positions. These may be combined to a full-time position:
INTERMEDIATE TEACHER
PRIMARY TEACHER
SPECIAL EDUCATION TEACHER
MUSIC TEACHER
Applicants are encouraged to apply for all or some of the positions. Duties to commence August 2019.
William of Orange Christian School is an elementary school with a K-7 enrollment of 63 students. Located in the beautiful Fraser Valley, the school offers a supportive school community with many volunteers.
Applicant must be a confessing member of a Canadian Reformed, United Reformed, or sister church.
For more information please contact the Principal,
Mr. James Kanis
Phone: 604-576-2144 (school); 778-808-1870 (cell)
principal@wofo.org
Applications may be sent to:
Mr. Doug Schouten
President of the Association
c/o William of Orange Christian School
Box 34090 RPO Clover Square
Surrey, BC V3S 8C4
Manitoba, canada
---

Growing Through Grace
Equipping for Excellence
Learning for Life
Dufferin Christian School
Carman, Manitoba
invites applications for full-time openings at the
Elementary Years Level
We also invite applications for full-time
High School Teacher (Math a priority)
Duties to commence August 1, 2019
DCS is a K-12 Reformed school with over 230 students and an anticipated increase in enrollment of 20% over the next few years.
It is located 45 minutes southwest of Winnipeg, Manitoba and offers a highly supportive community, attractive facilities, competitive wages and a friendly atmosphere.
Applicants must be communicant members of a Canadian Reformed Church or a Church in ecclesiastical fellowship (URCNA, OPC, RCUS, FRCA, etc.), willing to obtain a Manitoba Professional Teacher's Certificate and be committed to the school's mission statement.
Applications should be sent to
Dufferin Christian School
Box 1450
Carman, MB, Canada R0G 0J0
Attention: Mr. Chris deBoer
OR EMAILED TO: principal@dufferinchristian.ca
For more information, please contact
Principal: Mr. Chris deBoer: 204-745-2278
Chairman: Mr. Harwin Bouwman chairman@dufferinchristian.ca
Website www.dufferinchristian.ca
Ontario, Canada
---

Educating Covenant Children to be Kingdom Citizens
We invite applications for the following position:
PART-TIME TEACHER'S ASSISTANT IN THE PRIMARY GRADES
We have been blessed with a dedicated school society, as well as a cohesive and enthusiastic staff. We look forward to our third year of operation under the LORD's blessing, anticipating an enrollment of approximately 125 students in our recently renovated school building.
We are looking for qualified applicants who are committed to the Reformed faith and are passionate about educating God's covenant children. Applicants should be members of the Canadian Reformed Churches or of a church with which we have ecclesiastical fellowship. Please submit a letter of application along with a resume, a statement of faith, your view of Reformed education and two letters of reference.
If you have an interest in this position and would like to discuss it further, please do not hesitate to call or email us for further information. You can contact our principal, Mr. Ken Bergsma, at (289) 442-8825 or kbergsma@bellstoneschool.ca.
Applications and requests for further information can also be directed to: edcom@bellstoneschool.ca or Mrs. Kristen Bartels, Phone: 905-906- 9490

The Canadian Reformed School Society of London and District,
operating Covenant Christian School,
is inviting applications from qualified individuals for a
FULL-TIME TEACHING POSTITION
at the Primary and Junior levels.
The successful applicant will begin teaching in the 2019/2020 school year. Applicants must be a communicant member in good standing of a Canadian/American Reformed Church or any church with whom we have sister church relations or ecclesiastical fellowship.
What we offer:
Positive Christian work environment
Student population of approximately 160, grades K-8
Supportive school community with excellent volunteer base
Competitive salary (we follow the salary grid of the League of Canadian Reformed School Societies)
For more information please contact the Principal:
Mr. Shawn Wolski at 519-203-0266 or email: principal@ccslondon.org
Letters of application (including Statement of Faith and Philosophy of Reformed Education) may be sent to:
Mrs. Janine Janssens, Secretary of the Education Committee
Phone: 519-847-5498, email: ccsedcomm@gmail.com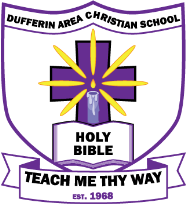 Dufferin Area Christian School in Amaranth, Ontario, offers grades K-8 and has a current enrolment of 124 students. DACS invites applications for the following positions for the 2019 - 2020 school year:
Grade 7/8 teacher
Grade 2 Teacher and
Grade 5/6 Teacher
If you are able and would like to help in educating covenant children at DACS, please send your letter of application and resume to the principal, Mr. Jelko Oosterhof (519-941-4368 or principal@dacslaurel.ca) or Mr. J. Grant Kottelenberg, Board Chairman (519-928-9801 or j.grant.kott@gmail.com).

GRACE CHRISTIAN SCHOOL
The Board of Grace Christian School invites applications for the 2019/2020 school year for the following openings:
FRENCH SPECIALIST POSITION(S) FOR GRADES 1-8
Serving the Burlington/Flamborough area, we are home to ~170 students from JK-8 and are supported by robust and active church communities.
Interested applicants should submit a resume including references and a statement of faith, to the following:
Matt Poort, Personnel Committee Chairperson
905-516-7734, matt.poort@sympatico.ca
Mike Vandervelde, Principal
905-639-6191, mike.vandervelde@graceschool.ca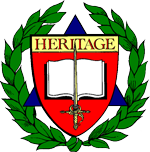 HERITAGE CHRISTIAN SCHOOL
invites applications for the following positions for the 2019-2020 school year:
Full-time Secondary Science/Math Teacher
Full-time Secondary Humanities Teacher
Secondary French Teacher
Elementary French Teacher
Full-time Elementary Teacher
Part-time Kindergarten Teacher
Possible EA and TA Positions
HCS
a student body of 653 students from K to 12
a dedicated and supportive Reformed Christian community
a cohesive, professional faculty and staff of 60+ persons
beautiful, modern facilities, recently expanded and renovated
We seek
Qualified applicants who seek to serve Jesus Christ in the area of Christian education and who submit to Holy Scripture as confessed in the Reformed creeds
Committed professionals who positively lead students to a life of dedicated service to our Lord
Enthusiastic, dedicated rookies or seasoned veterans looking for a positive change
How to join us
submit a résumé, with a statement of your philosophy of education, a statement of faith, and references, including one from your current pastor
Please forward inquiries and/or applications to:
Heritage Christian School (Attn: Admin)
2850 Fourth Avenue, Box 400
Jordan Station, Ontario, Canada L0R 1S0
Phone: (905) 562-7303
Fax:(905) 562-0020
Email: heritage@hcsjordan.ca
Website: www.hcsjordan.ca
"Behold, children are a heritage from the Lord." Ps. 127:3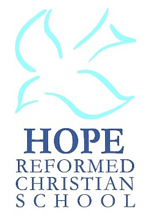 HOPE REFORMED CHRISTIAN SCHOOL provides Christian education at the elementary and secondary levels near St. George, Ontario.
We are looking for qualified applicants to fill the teaching positions for the 2019-2020 school year specifically:
Primary Elementary Teacher - Full-time or Half-time
Intermediate Elementary Teacher - Full-time
Special Education Resource Teacher - Part-time
Secondary Teacher - Full-time – (Humanities and/or Sciences would be an asset but all areas welcome to apply)
Together with the covenant community of church and home, we are committed to providing a Christ-centered, Reformed education to children from Kindergarten through to Grade 12 that will nurture and develop their God given gifts, character and Biblical faith for His glory and God's kingdom.
We are looking for qualified applicants who seek to serve Jesus Christ in the area of Christian education, and who submit to Biblical truth as summarized in the Ecumenical Creeds and the Reformed Confessions.
Please submit a resume with a statement of your philosophy of education, a statement of faith, and references, including one from your current pastor.
Please forward inquiries and/or applications to:
Mr. J. Kikkert, Principal
Hope Reformed Christian School
331 German School Road
Paris, ON N3L 3N1
Via email: principal@hopercs.ca
Phone: 519-448-9913
Website: www.hopercs.ca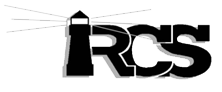 Rehoboth Christian School
COPETOWN, ONTARIO
Invites applications for:
Full time junior/intermediate elementary teacher
Part time secondary math/science teacher
Full time educational assistants
Supply teachers
We are looking for qualified individuals with a vision for Christian education to join our committed, vibrant community of learners. We are a K-12 parent-run school serving the families of four local Free Reformed Churches and beyond. Located on a beautiful rural setting between Hamilton and Brantford, RCS has been blessed with a strongly supportive community, and since our inception in 1978, have grown to an enrollment of 380 students. Please send a cover letter, resume, statement of faith, and references, including a pastoral reference (teacher applicants are also asked to include a philosophy of education) to the attention of:
Brian Kemper, Principal
198 Inksetter Road P.O. Box 70, Copetown, ON L0R 1J0
t. 905.627.5977 e. principal@rehoboth.on.ca w. www.rehoboth.on.ca